Quilting Service
Welcome to our appointment based quilting service! Rainbow Patchwork provides a professional Long Arm Machine Quilting service in Mcleans Ridges, having served the Northern Rivers region for over ten years.
During your appointment, you will be assisted in selecting the appropriate backing and wadding for your quilt. Additionally, suitable thread colour options and quilting designs will be discussed.
Normally, our turnaround time is approximately one week.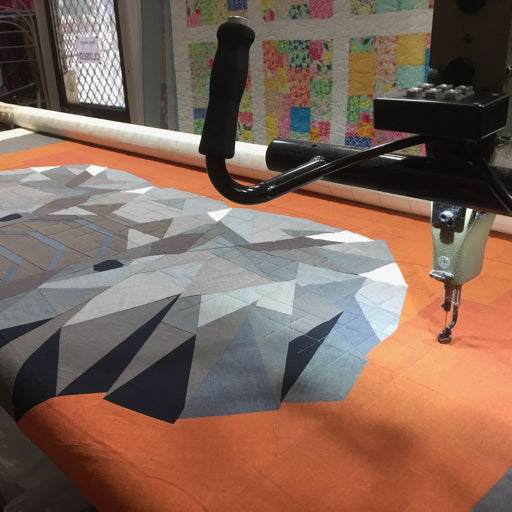 What we offer:
Edge-to-edge quilting
Professional experience
All completed using a Gammill Statler Sticher Longarm quliting machine
Take note that the quilting service is only available to customers who purchase the wadding and backing materials from Rainbow Patchwork.
Backing

We have a wide range of backing available.

Wadding

We use Matilda's Own wadding and stock the following types:

100% cotton
100% polyester
60/40 Wool Polyester Blend
60/40 Wool Cotton Blend

Designs

Most quilt designs are $4/square foot.

Seven designs shown below are discounted to $3/square foot.
What you have to do:
Backing and wadding

Purchased from Rainbow Patchwork
5" extra around entire quilt
Ironing

Ensure your quilt is ironed
Quilt top should lay flat
Seams should be pressed neatly on the back with no twists
Threads

Clip as many threads as possible
Dark threads can show through light fabrics
Borders

Ensure your borders lie flat
'Wavy' borders may result in tucks in the quilting
Possible extra costs

Hexagon quilt with a non-linear edge
Peepers that require additional tacking
If the above criteria are not present, a quilt either takes longer or is more difficult to do.
In view of this, you may be charged more to help cover the extra time.